Hopefully by now those off you following this series will know that when i mention UFO's we are not talking about "Little Green Men," we are talking about "Unfinished Objects." We all have them and if you don't, well maybe you don't craft enough or are just so disciplined and finish everything you start.
"What do you specialize in?
"
I specialize in rag quilted items. I make a variety of items from quilts, baby blankets, to educational toys, to tote bags.
"Who said Blue & Green Should never be seen i love these colors together

"







"What is your oldest UFO and why?"
I have lots of "leftover" blocks cut out from various quilts I have made in the past year, and keep them together saying I'll make an "I Spy" or a crazy quilt with them. I haven't gotten around to it because I keep them in a drawer, and don't look at them often enough, so I keep forgetting that I have them cut out and ready to go!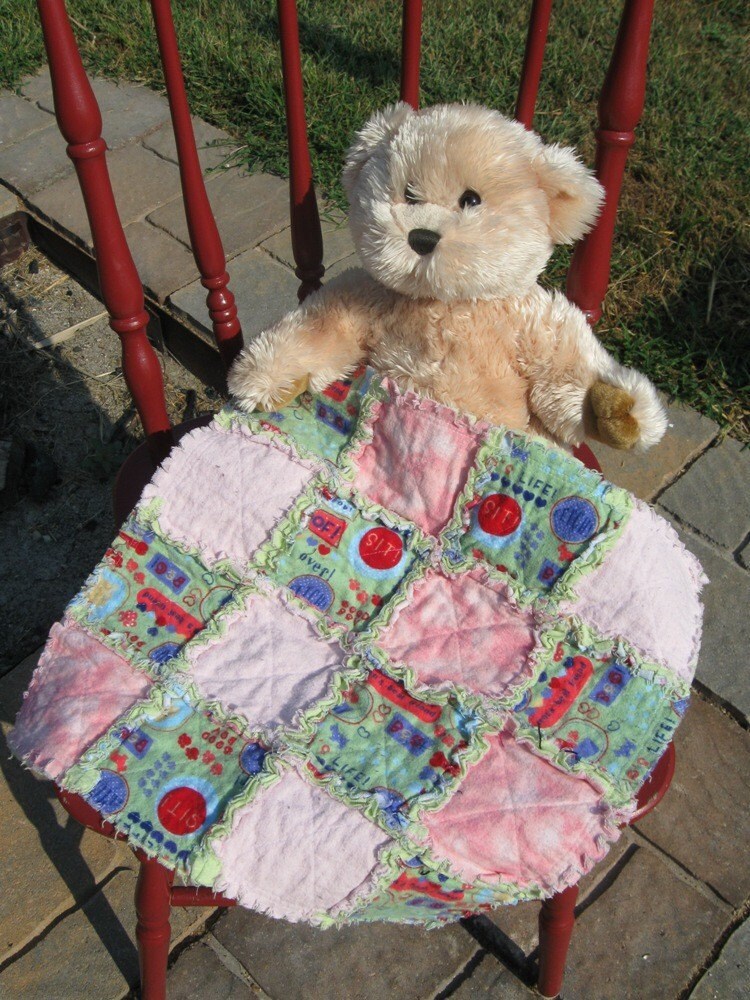 " I see they come in all sizes"
"How many UFO's do you have,what are they?"
Well, technically, I have 3 projects of UFO's. I have a boy-themed "I Spy" quilt, a girl themed "I Spy" quilt, and piles of letters cut out (the goal is multiple of every letter in every color I offer), just not sewn together.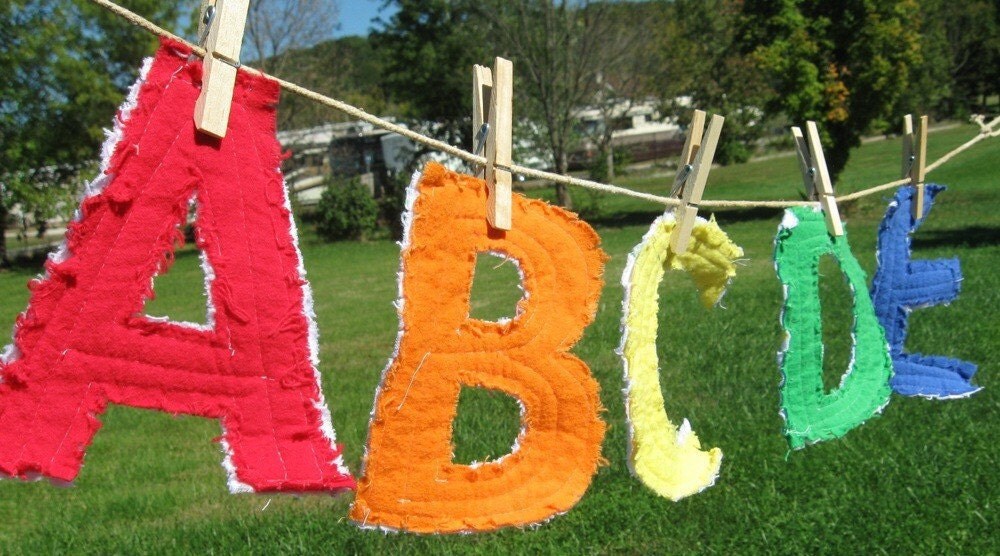 " These would look great hanging in your child's Room."
"Do you think you will ever finish them?"
YES :) If all goes as planned, I will have them done by the end of the summer. Of course, as they say "the best laid plans of mice and men oft go awry"....ha!
"Sounds like a women on a mission to me!"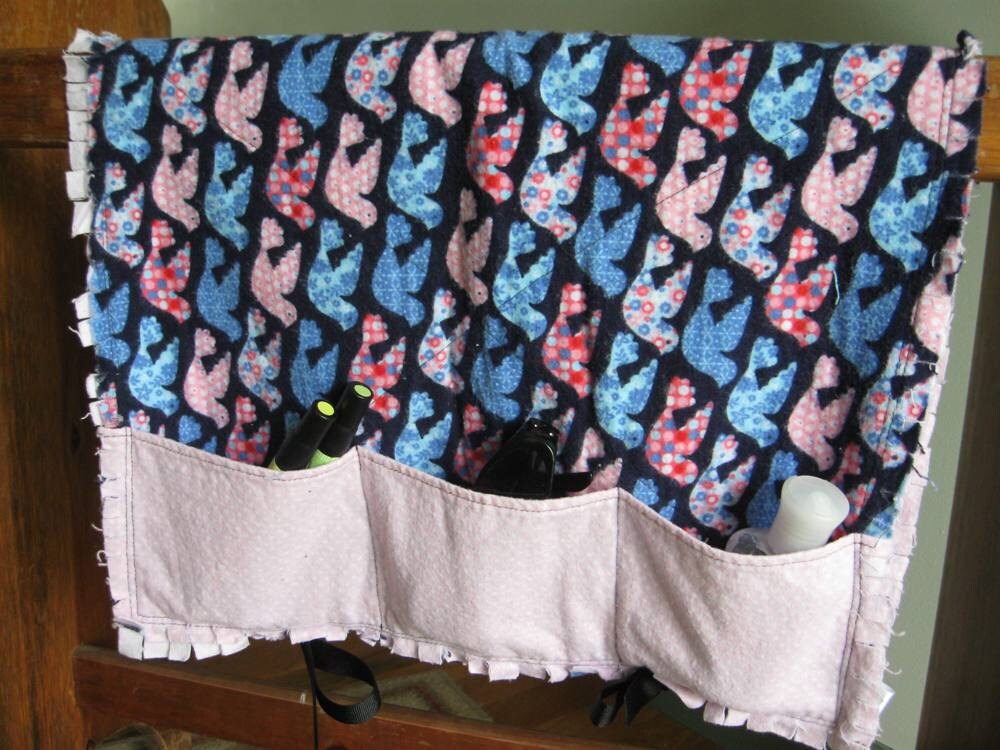 "This looks very handy in the nursery"
"How did you find the Etsykids Team?
" When I first started on Etsy, I was really looking to expand my experience, learn as much as I could, and make some new on-line friends. In searching the Etsy Teams page, I came across EtsyKids, checked out the blog and a few team members shops, and the rest is history!
You Can find Frayed Fuzzies using the following links
If you would like to share your UFO's with us please contact me