Not another giveaway you say,
"well yes, it is but with a difference" you can either take part as a sponsor or a blog or both if you want to. So far l count 46 blogs taking part which means there are this many giveaways maybe more as some are giving away more than one prize.
There is still time to sign up just follow the links below, you might also might want to mark the dates on your calender if you wish to enter for your chance to win.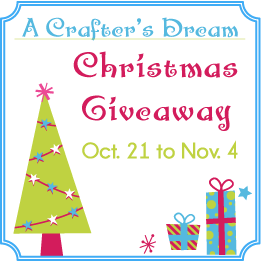 On Tutus and Tea Parties is a list of all blogs taking part so you might like to add these to your reading list.
Cheers Marie